Joined

Jul 7, 2017
Messages

1,658
Location
GORILLAS ON THE MAST
Four episodes have passed and, in my opinion, season 31 don't have a bad one yet. The Winter of Our Monetized Content was a unexpected surprise, Go Big or Go Homer was the worst so far but it's still close to a 3/5 material, and The Fat Blue Line and Treehouse of Horror XXX will be among the best of the season. Only season 29 had a start without failures, and then the declive arrived, inevitably, and I think the same will happen this year. Also, YABF production code only have one ticket to reach the 10 highly-recommended episodes I wait per year, and everything indicates that it will be Thanksgiving of Horror. So, if I only guide for the range of good/bae episodes per year, this should be a below-average one.
Freelancer efforts are always an uncertainty for fans. They can upshot being the best episode or the worst too. I don't know who is Max Cohn. IMDb doesn't count with a profile of someone called Max Cohn except one who only worked in a musical called Shout It Out!, other two without any credit and one who last credit for something was in 1931. So, there aren't references of the style of the writer. The director, according to the rotation, will be Matthew Nastuk, who stands out in night/dark scenes but not in the fluid animation that probably needs this episode in the animals.
The main plot doesn't sound bad, but it seems to be just a recycle of Jazzy and the Pussycats. I don't care for repetitive stories as long as they could differentiate between they, something I can't assert with what we know thanks to the premise. In one of the promotional images, we see Bart expecting a liberation of an animal with Lisa. I would love to see they working as a team again, especially if they find a coherent and a not-extorsionist reason to make that Bart could be interesting in set free animals. I hope their dynamic take more time than the guest start. Talking about that, it will be strange to see Jane Goodall helping at the animals after a character based on her, Joan Bushwell, did the opposite in Simpson Safari. Crazy licenses that The Simpsons writers can take, I think. I'd really like if they include a callback about that episode.
Sadly, is not likeable to see Homer involving in the main plot this time. I say sadly because this combination is always enjoyable. Maybe we'll have something of that in their visit to the Water Park. They prepared for him a subplot that sounds wacky, at the worst style of Scully era: Homer doing something stupid and impulsive and living unrealistic random situations and knowing random people for that. Just as happened in the start of Simpsons Safari, by the way. I don't know, it just doesn't sound as the best Homer material. I don't want to be too much pessimistic, but the premise and the promotional images can't transmit anything to me. Maybe will be a connection between both plots at some moment, something like Lisa meeting with one aquatic animal she set free previously. But the only actual connection I can see between the plots is that both seems quirky.
I'm nothing optimistic for this episode. I wait a
2/5
. Hoping Max Cohn can shut up me with a surpresive script. But Szyslak100's oracle (?) says this season will go into a coma until one of Matt Selman's episodes.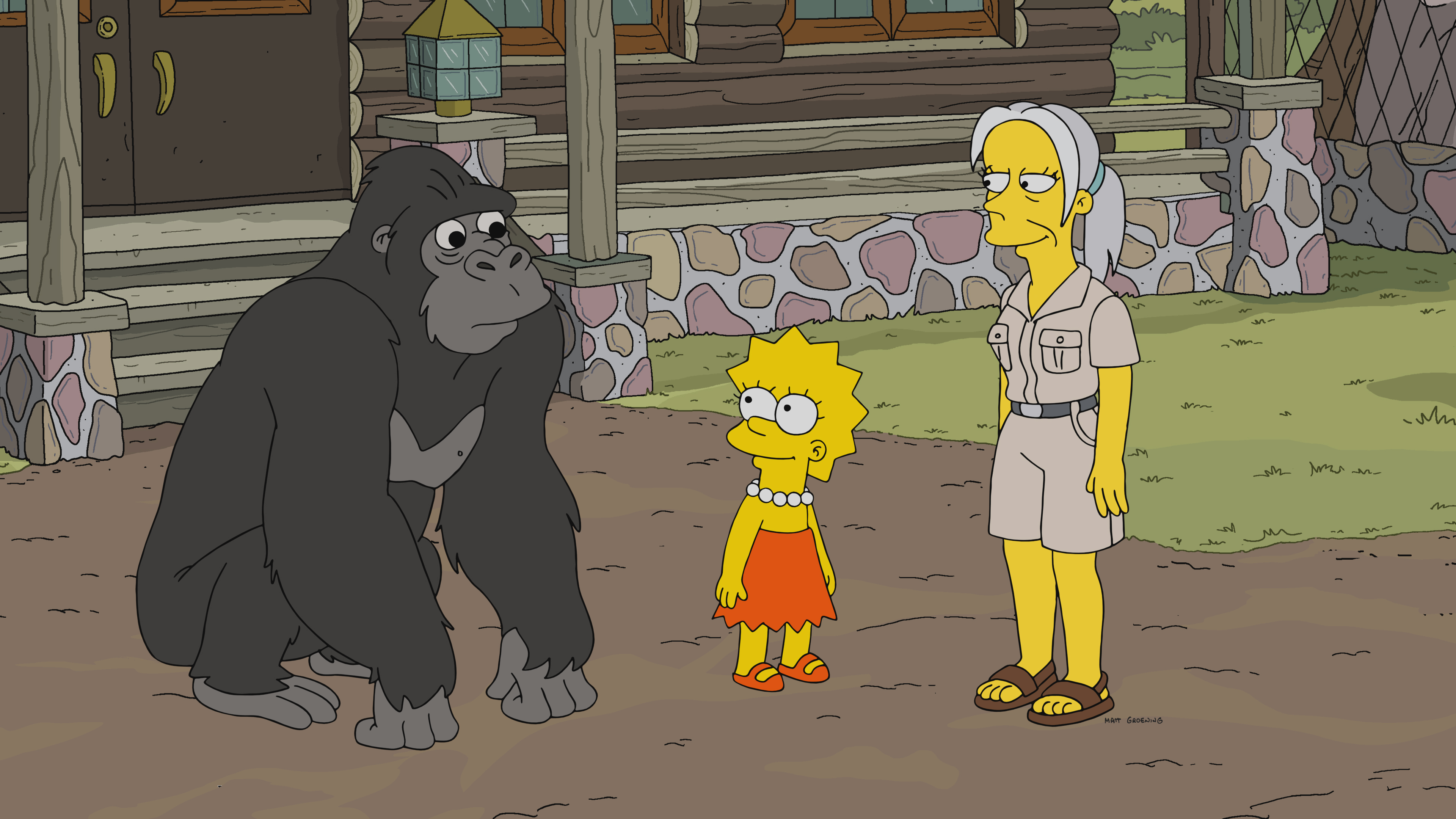 Last edited: