Joined

May 22, 2009
Messages

1,654
Location
Hi. Throughout the time I have been watching The Simpsons, I have noticed that the TV channel often enter very silly discriptions of some episodes. Have any of you ever seen any stupid discriptions or mistakes?
Today, I was scanning through to see what episodes were on later in the week, and I saw this discription: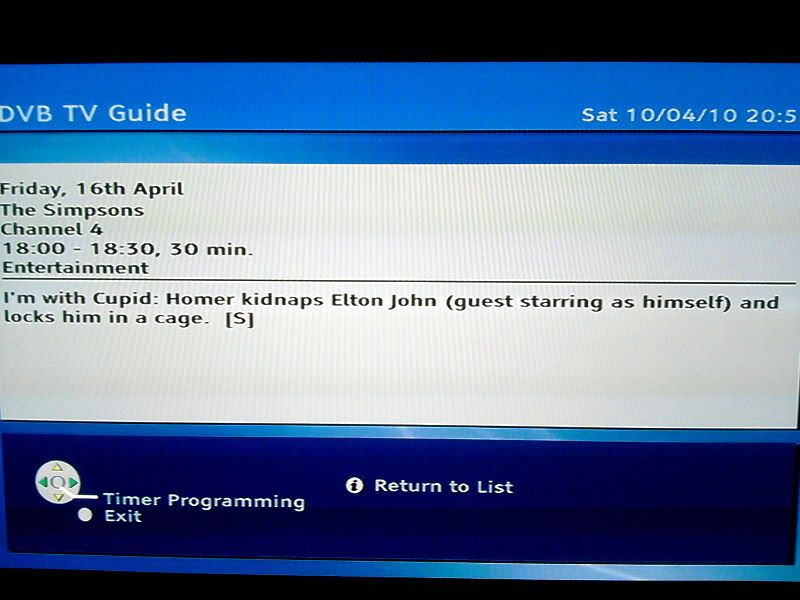 "I'm with Cupid: Homer kidnaps Elton John (guest starring as himself) and locks him in a cage.
That's in case you can't see the image (if it goes offline or whatever).
It's just so dumb. They make it sound like the episode is all about Homer going mad and kidnapping Elton John.